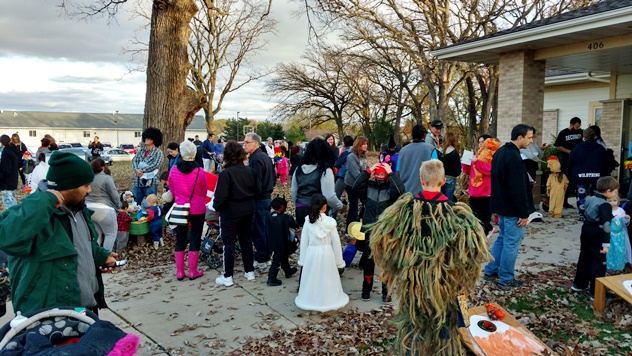 Sunday, Oct. 27, 4 - 6 pm
This FREE event is a safe, family-friendly fall celebration! Children fill their bags with treats that are passed out from decorated trunks of cars! Everyone is served a free supper, they can get a printed picture from our photo booth, play games, win prizes and make a craft with the help of our volunteers.

Follow this link to VOLUNTEER.