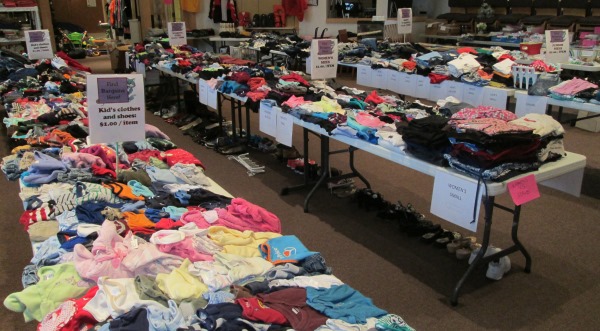 Friday, Aug. 5, 9 a.m. to 3 p.m.
Saturday, Aug 6, Bag Sale 9 a.m. to noon
Our sale is part of the village-wide sale that takes place the first weekend in August. This is a clean, organized, well-marked sale. Each year our selection gets bigger and better! There is clothing for all sizes, books, collectibles, toys, games, sports equipment, housewares and more! This year we also have a huge selection of unique craft items for all the crafters out there. Besides enjoying the comfort of our air conditioning while you shop, we also have a bake sale with tables filled with homemade treats to purchase.

The Saturday Bag Sale: All clothing and/or shoes that fit in a paper bag (provided by the church) for $5. Everything else half price or make an offer. Everything must go by noon!