Adult Ed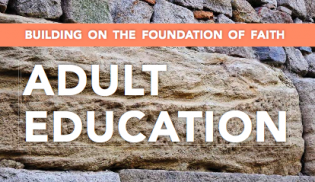 In recent years we have enjoyed such studies as "The Truth Project", "Unlocking the Mysteries of Genesis" and
"Doing the Right Thing: A Study on Ethics"
.
Each series has been interesting and the discussions have been lively.
Free childcare is provided. This year's study wrapped up with a look at Christianity during the Roman Empire. We discovered many similarities between the oppression of Christians then and now and gained insights into how we can stand firm in our own faith through the early believers' example of community, compassion and endurance. Classes resume in the fall. Check back in August for details and registration for the 2018-19 season.
The evening group meets each Wednesday at 6 p.m. as part of Family Education Night/FEN. A family-style supper is included.
The morning group meets Thursdays at 9 a.m. with a light breakfast served.