Explore Truth Video Series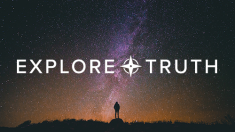 Our adult education programs always have thought-provoking questions and lively discussions! This year's study was the video series "Explore Truth" which addressed the issue of relativism in our world today. Thank you to all of this year's participants.

Video and discussion questions from the series [HERE].