Chronic Illness Support Group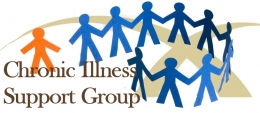 Tuesday, Nov. 7, 6 p.m.
If you or someone you love is dealing with a chronic or long-term illness, you're encouraged to join this support group. The group is facilitated by Pastor Krause. Renae Diener, MA, provides counseling support and Kristin Schultz, APNP, can respond to concerns about medical issues, how to talk to doctors, avenues of treatment, etc. The group meets in the church lobby.

The group is open to men and women. It offers the unique spiritual component of looking at how our Christian faith can help in the struggle to deal with the stress, uncertainty and depression often associated with chronic illnesses. There is no registration - just come!